Mac Hotels
Work with us
At Mac Hotels, people are our main value and a good attitude and initiative are very important to us.
"We are all united by a vocation to serve our clients as well as the desire to enjoy what we do"
Begoña Amengual
General Manager and HR Manager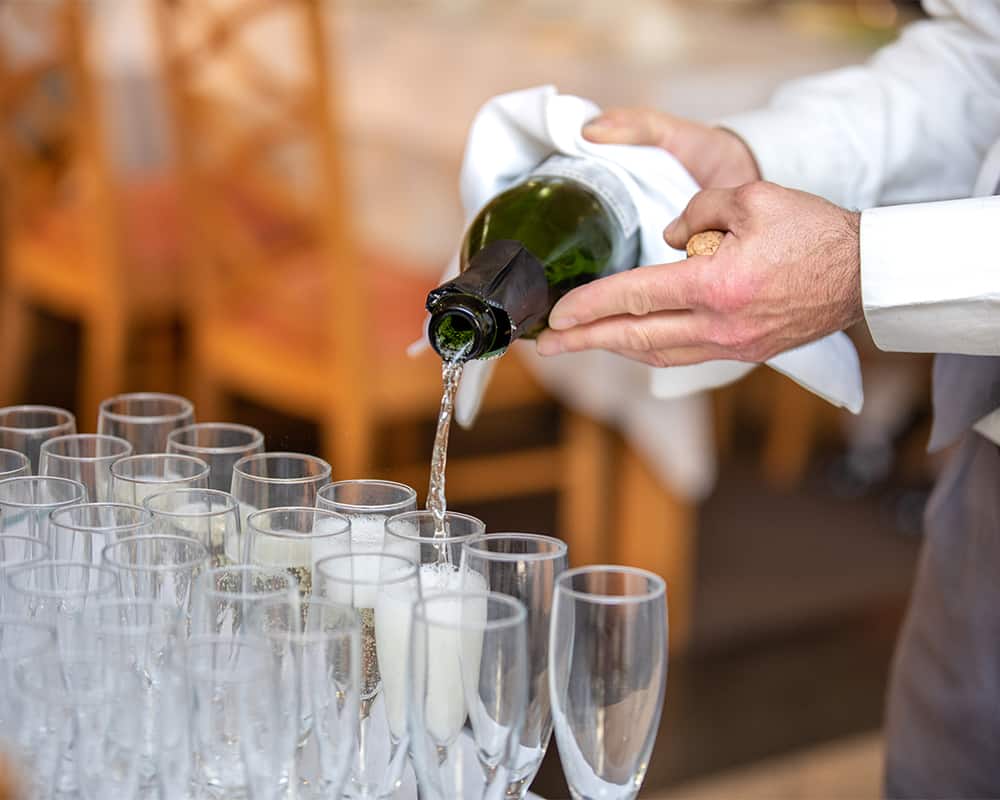 Food and drink
The best service and value for money. That is how we make a difference at Mac Hotels.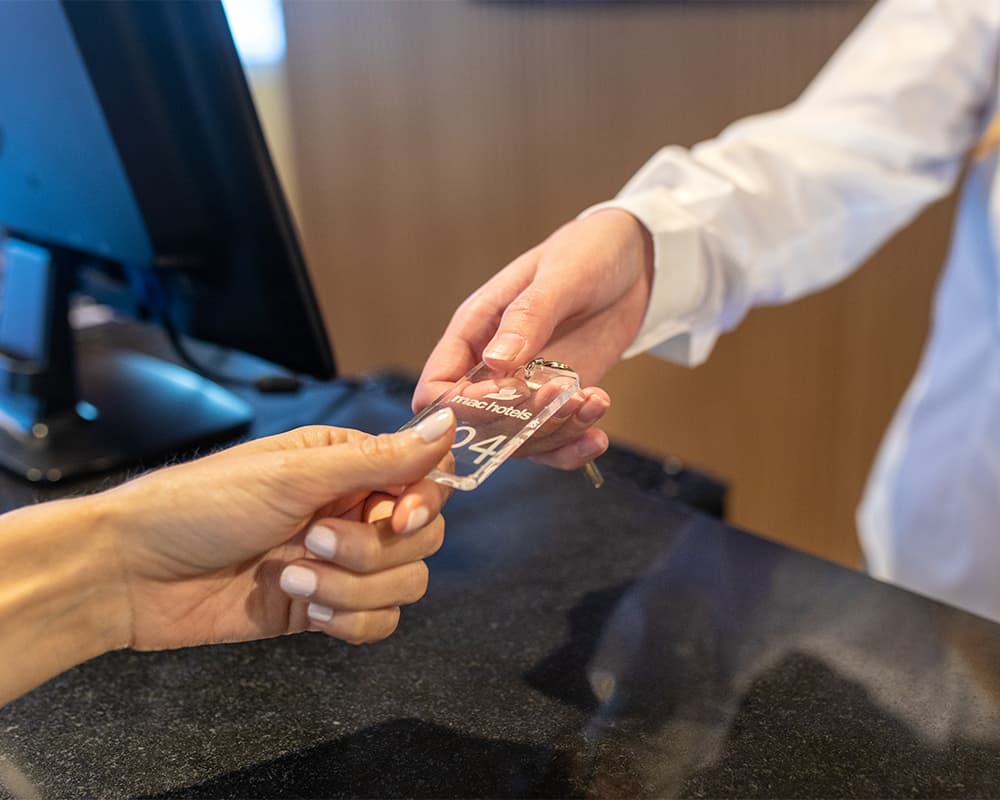 Reception
The first impression a client has of us, always impeccable and offering the best service.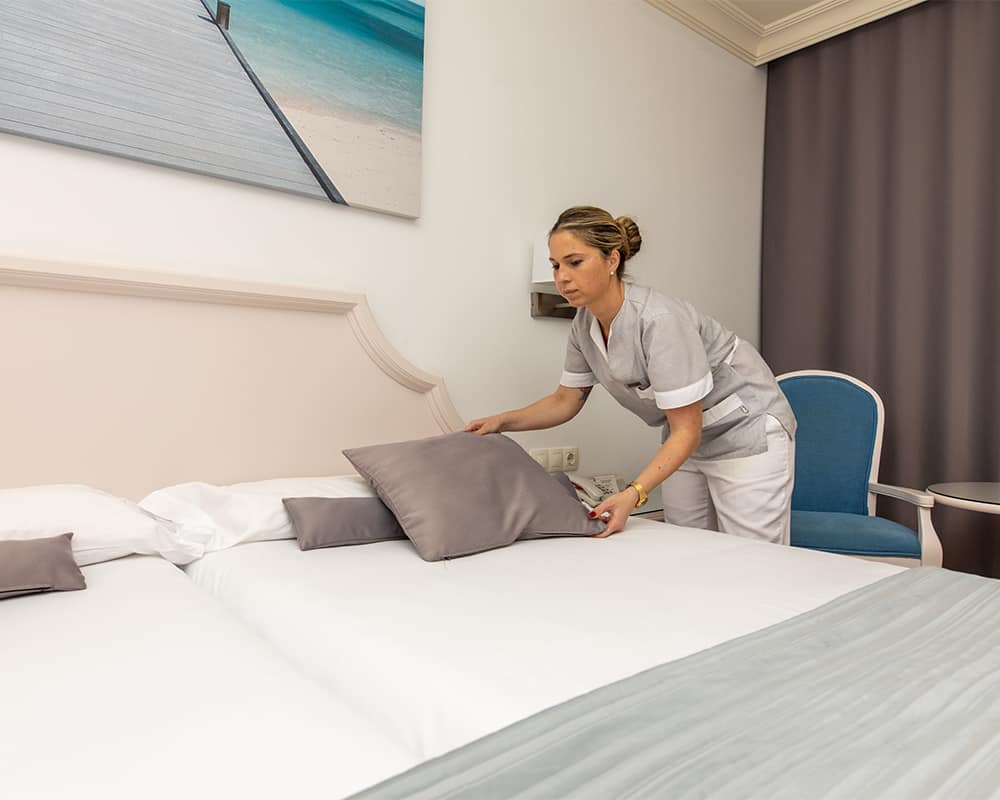 Cleaning service
Providing the best relaxing experience for our clients in a pleasant atmosphere is our objective in each and every one of our rooms.
If you think you are a proactive person with initiative, a positive and honest attitude, good presence and you like to work in a team, send us your CV to become part of Mac Hotels.
Real stories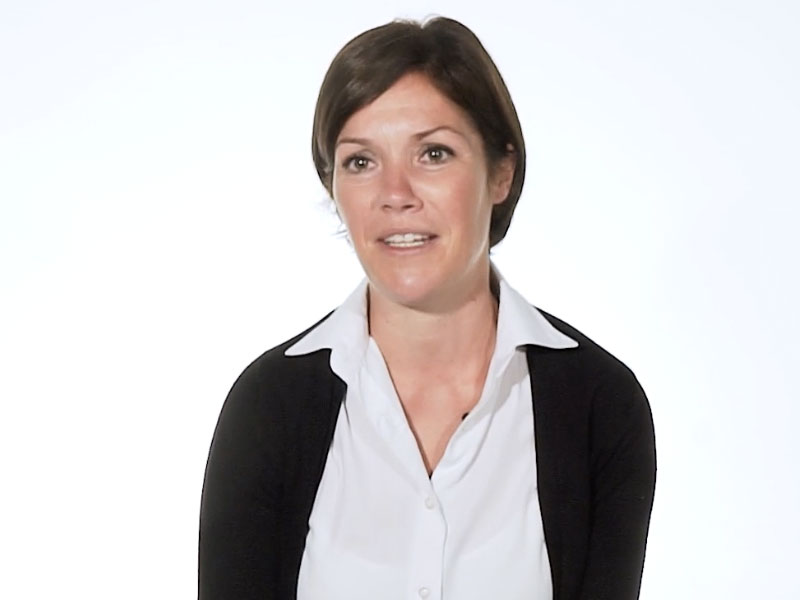 Career project
Olivia is an excellent example of a career at Mac Hotels. Having been working since the age of 17 and after 20 years of work, she is now the manager in one of our restaurants.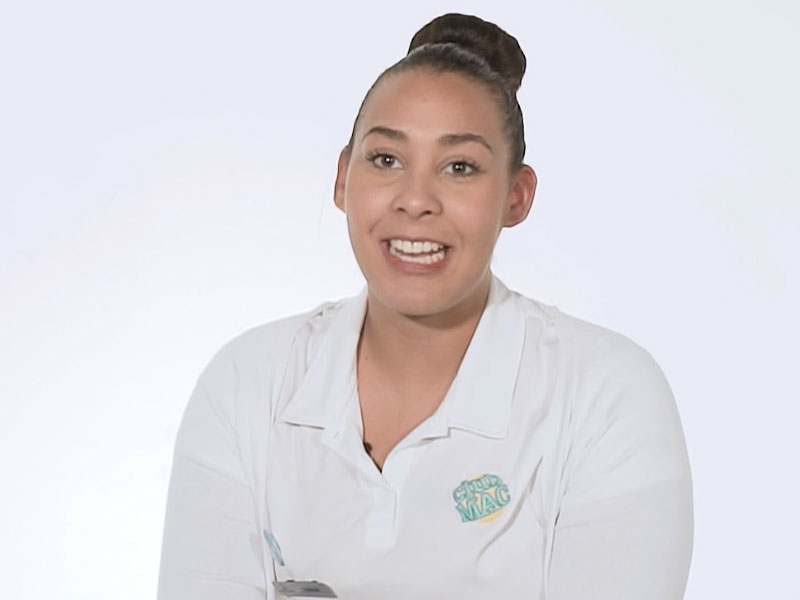 Opportunities
Tiana joined Mac Hotels in 2017 as part of her dual training. The experience was highly positive for both her and the company, who offered her the chance to return in 2018.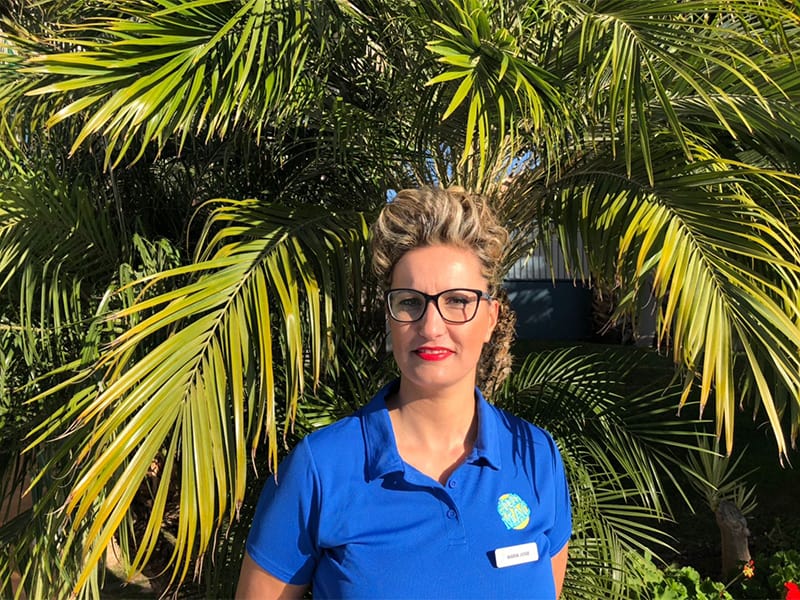 Mª José Carballo
I moved to Majorca to start working at Club Mac in 2006 as an assistant waitress. Over the years I have become an assistant head waitress and my goal is to become a head waitress and a good professional. What I love the most about my job is meeting a lot of people and making sure everything works to perfection throughout the day, leaving clients satisfied with the desire to return. Thanks to the company, I have been working on another property of the group for two years, where I am made to feel very welcome and enjoy going back to work there.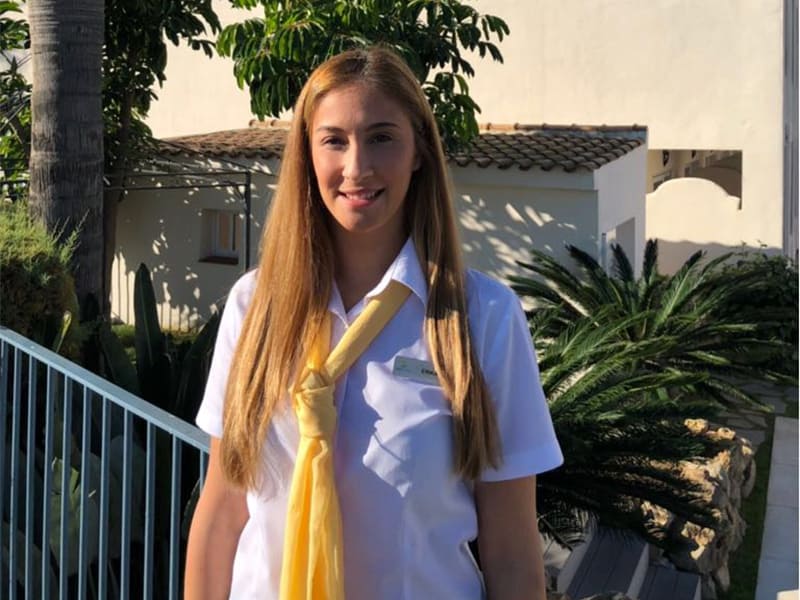 Erika Pinchinatti
After finishing my university studies at the Faculty of Tourism in Malaga, I chose Hotel Mac Puerto Marina for my internship. The internship period was incredible, I learnt a lot and loved both the job and the excellent work environment. My colleagues and bosses noticed this and saw my progress, and before I had finished my internship period they offered me a job as a reception assistant. I did not hesitate to take it. After a year working at Mac and learning every day, I am currently studying for a Master's Degree in Electronic Tourism.