Benalmádena, the best destination for a sports holiday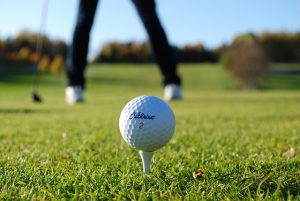 © Tord Sollie, 2008. Flickr. Some rights reserved.
Sports, adventure, relaxation, beach, sun… These are all the things you can enjoy when you visit the Costa del Sol on your holidays. If you like practicing sports activities during your trip, Benalmádena is the perfect starting point to have all the facilities within easy reach. Here are some of the best sports options to choose from.
Golf
When your holiday destination has the nickname "Costa del Golf", you know that it will be paradise for lovers of this sport. With over 70 courses in the area, the Costa del Sol is the main golf destination in Europe. When you stay in your golf hotel in Benalmádena, not only will they offer complete services for golf players but you will also have dozens of golf courses of different sizes and levels of difficulty levels within a 1-hour radius, allowing you to choose the one that best suits your skills. Perfect weather, stunning views, beautiful long fairways… There is no better destination for golf lovers than Benalmádena.
Jet skiing
One of the advantages of being by the sea, especially a sea as calm as the Mediterranean, is that you can practice all kinds of water sports under the hot sun. One of the most exciting ones is jet skiing, a sport that combines speed, adrenaline and the excitement of riding a powerful machine. There are many companies that provide a jet-ski rental service in Benalmádena, both along the beach and in the state-of-the-art marina. If you fancy an adrenaline rush during your trip to the Costa del Sol, jet skiing is the best activity for you.
Snorkelling
However, if jet skiing is a bit too adventurous for your liking but you like being in the sea, then snorkelling is a good alternative. There are many good beaches to snorkel throughout the Costa del Sol but Benalmádena has two excellent ones: Las Yucas and La Viborilla. Las Yucas is 400 yards in length and divided into small rocky coves, that rise straight out of the sea whereas La Viborilla is longer (500 yds.) but less busy and offers a wider variety of marine wildlife and flora. They are both located 10 minutes away by car from Puerto Marina in Benalmádena.
Horse riding
If you are travelling to your hotel in Benalmádena with your children, an excellent option is taking them horse riding, an activity that they will never forget. With the beautiful Andalusian landscape and the Mediterranean Sea in the background, it's the perfect summer activity. You can find horse riding clubs in Benalmádena itself or in the nearby location of Torremolinos, just 10 minutes away by car. Without doubt, one of the most original activities for an unforgettable holiday.
These are just some of the best sports activities you can do during your stay in Benalmádena. For more ideas on leisure activities during your stay in this beautiful destination in the Costa del Sol, click here.
Categories: Ocio y Deportes
« (Español) ¿Qué buscan los húespedes? Hoteles con WiFi
A Cultural route around Benalmádena »